Six Sigma - product and process optimization
---
Six Sigma product and process optimization
Six Sigma (6σ) is a powerful quality management system for process improvement and defect reduction. It will leverage almost perfect operational, logistical and administrative processes and services. Six Sigma has also matured into a general business-management philosophy with the focus on meeting customer requirements and improving customer satisfaction. Six Sigma is applicable to all industries.
Six Sigma as the standard deviation
The term Sigma is often used as a measure of capability, yield and quality. Using this scale Six Sigma corresponds to a potential error of 3.4 defects per million opportunities (DPMO). Therefore, Six Sigma was originally developed as a defect reduction program and was first applied in production, but later also on business processes.
Six Sigma as a methodology
Six Sigma is a method that maintains a comprehensive selection of tools to implement systematic and analytical improvements or redesign of processes. Six Sigma is also used as a statistical quality target and thus contributes significantly to customer satisfaction and profitability.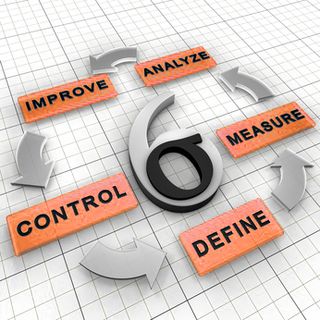 ---
Problems can never be solved by the same way of thinking that led to their creation!
Albert Einstein
Six Sigma Process and Product Solutions:
Understanding and adherence to customer requirements
Alignment of business processes to achieve business targets
Elimination of waste
Reduction of variation
Efficiency improvement
Use of statistical process control (i.e. using the statistical software Minitab) to minimize process variation
Rapid and sustained improvements in your business processes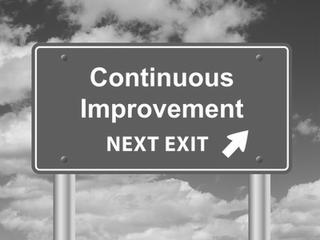 The core of our methodology is the DMAIC process improvement model:
Define: Problem Statement
Measure: Process Capability Study
Analyse: Root Cause Analysis
Improve: Process Improvement
Control: Process Monitoring
This could be also your Six Sigma success story:
A company announced its new Six Sigma processes. A customer orders 950 parts and says: "We want no more than 2 defective parts per 950 pieces. The Six Sigma Company sends 950 parts on time to the customer. In addition, the customer receives another small package. Hereupon the customer calls the vendor and asks, "What's in the second package?" The Six Sigma Company replied: "The two defect parts"
Project scope of Six Sigma Projects:
An independent Six Sigma process improvement program should be performed within a project. Therefore, the selection of a business critical optimization project needs special attention at the very beginning. We at PACT Process Solutions completed successfully many Six Sigma projects for more than 15 years. As certified Six Sigma experts we support you during your integration efforts of the Six Sigma methodology into your company strategy. We perform continuing education for your employees and coach them during their hands-on project work. Since 1998 we have successfully managed and completed many projects. As certified Six Sigma Master Black Belts we have trained, coached and certified more than 150 Six Sigma Green- and Black Belts in different waves of training.
Selection criteria:
Project time: 3 until 6 months
Project volume: bei großen Unternehmen im Durchschnitt 250.000 €, bei mittelständischen Unternehmen im Durchschnitt 100.000 €
Project scope: thematically and organizationally definable
Project focus: it is an iterative process with a repetitive, measurable process results
Auswahlkriterien:
Projektlaufzeit: 3 bis 6 Monate
Projektvolumen: bei großen Unternehmen im Durchschnitt 250.000 €, bei mittelständischen Unternehmen im Durchschnitt 100.000 €
Projektrahmen: thematisch und organisatorisch abgrenzbar
Prozessfokus: es liegt ein sich wiederholender Prozess mit einem sich wiederholenden, messbaren Prozessergebnis vor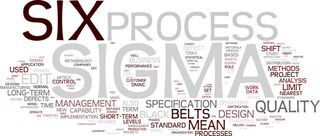 The following results can be realized quickly:
Robust cost savings per year: 68%
Reduced defects rate: 66%
Increased customer satisfaction: 44%